Facilities
***** " Great place. We really enjoyed our stay. Beautiful location." Ewan Nov18
Sheets and towels
Wood-burning Stove
(Initial wood supplied)
Electric heating
Double-glazing
Washing machine/dryer
TV/DVD/(FreeSat)
Wireless Broadband
Hair dryer
Books
Kitchen
Large oven and hob
Microwave
Toaster/kettle
Fridge/Freezer
Nespresso coffee machine
Outside
Free access to 10 acres of formal garden
Free access to woodlands (several kilometers of walks)
Extensive exciting playareas for children
Access to Clan MacMillan Centre (by appointment)
For Children
High Chair (on request)
Cot (on request)


Finlaystone Estate gardens and house. The barns are in the heart of the Estate near our visitor centre. The Gardens cover 10 acres to middle and right of the picture.


Finlaystone Estate overlooks the River Clyde. Being just a few miles from the Erskine Bridge, it is well placed for trips either to the West Coast or the city delights of Glasgow. This was taken last summer looking West.


View above garden looking west from Finlaystone Estate.


Arthur and Barbara MacMillan - I am afraid we are spoiling a wonderful sunset.


This is Finlaystone House, home of the MacMillan Clan Chief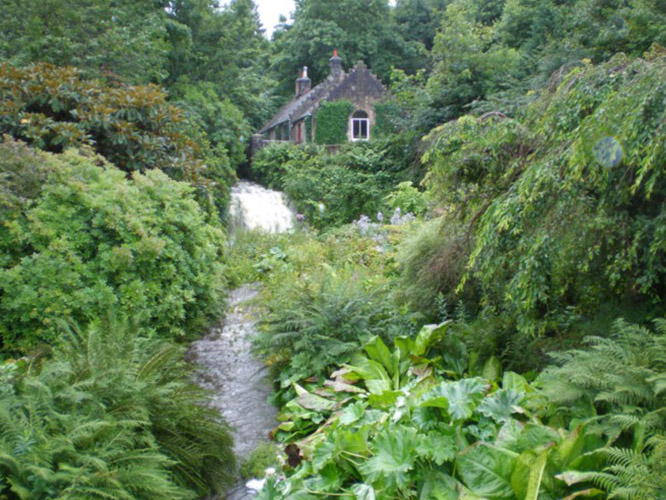 Old laundry building.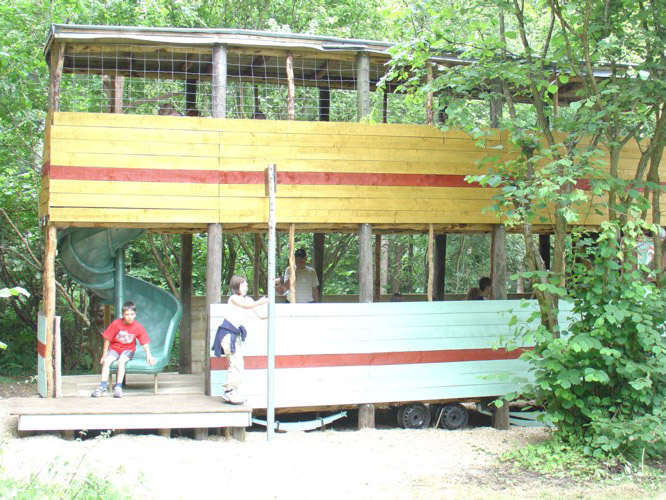 Tram in children's play area.